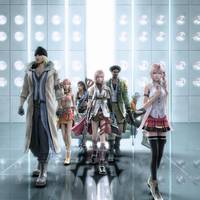 Show
Distant Worlds: music from FINAL FANTASY
More…
Available dates
Distant Worlds: music from FINAL FANTASY
Where

Wien

- Wiener Konzerthaus

Lothringerstraße 20

AUT

on

Saturday,
13. Sep 2014

at 19:30

Tickets

Wiener Konzerthaus,Lothringerstraße 20,1030 Wien,Österreich
Distant Worlds: music from FINAL FANTASY
Where

Wien

- Wiener Konzerthaus

Lothringerstraße 20

AUT

on

Sunday,
14. Sep 2014

at 19:30

Tickets

Wiener Konzerthaus,Lothringerstraße 20,1030 Wien,Österreich
Where
Wiener Konzerthaus
Lothringerstraße 20
1030
Wien,
Österreich
Event details
Distant Worlds: music from FINAL FANTASY
Symphonieorchester der Volksoper Wien  
Wiener Kammerchor
Arnie Roth, Conductor
Nobuo Uematsu, Composer, Special Guest
Susan Calloway, Soprano
Distant Worlds: music from FINAL FANTASY
In a triumphant return to the glorious Wiener Konzerthaus with TWO NIGHTS of FINAL FANTASY, these concerts showcase Volksoper Wien symphony orchestra, choir, and Susan Calloway, the spectacular soprano soloist from FINAL FANTASY XIV's main theme, "Answers". Led by GRAMMY-winning conductor Arnie Roth with composer Nobuo Uematsu as a special guest, these performances will feature breathtaking exclusive HD video direct from SQUARE ENIX in an immersive, dynamic experience.
The same program will be performed each evening with the addition of these exclusive highlights on the respective date :
September 13th 2014:
FINAL FANTASY VIII: Eyes On Me;
FINAL FANTASY XI: Memoro de la Stono – Distant Worlds;
FINAL FANTASY XII: Kiss Me Good-bye.
September 14th 2014:

FINAL FANTASY IX: Melodies of Life
FINAL FANTASY X: Suteki da ne
FINAL FANTASY XIV: Answers


Exclusive post-concert VIP Meet & Greet
There will be a limited capacity meet and greet reception held at the Wiener Konzerthaus after the concert. Meet composer Nobuo Uematsu and conductor Arnie Roth after the FINAL FANTASY concert in an exclusive signing event!
Special meet and greet tickets include:
• Premium seating for the performance in the best seats in the Wiener Konzerthaus
• Meet with composer Nobuo Uematsu and conductor Arnie Roth
• Autograph session and photo opportunity
• Post-show standing reception at the Wiener Konzerthaus with refreshments
Fotocredit © 2009, 2010 SQUARE ENIX CO., LTD.
All Rights Reserved / Alle Rechte vorbehalten
CHARACTER DESIGN: TETSUYA NOMURA